The Latest from Linda Harvey
Is Gender Insanity Waning?
Attorney General Jeff Sessions has, praise God, overturned the lawless policy that U.S. civil rights law protected gender confusion. New DOJ guidance will allow First Amendment religious rights to

Linda is a guest columnist for World Net Daily. Follow her commentary on wnd.com.
Would you like to support Mission America? Click here for a secure, online donation.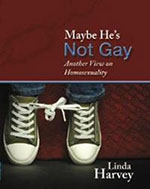 Linda hosts a radio show on WRFD and airs a weekly commentary on the Moody Radio Network. She is also a frequent guest on talk shows coast to coast.